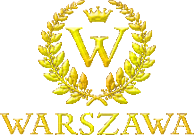 Warszawa Hotel, Malekhiv

About us
+38 (032) 224 53 35 +38 (093) 511 77 73 (рецепція), 38 (097) 203 10 20 (РЕСТОРАН)
Malekhiv, Lviv-Malekhiv ( Rava-Rus'ka road), 1 Zhovkivs'ka Str.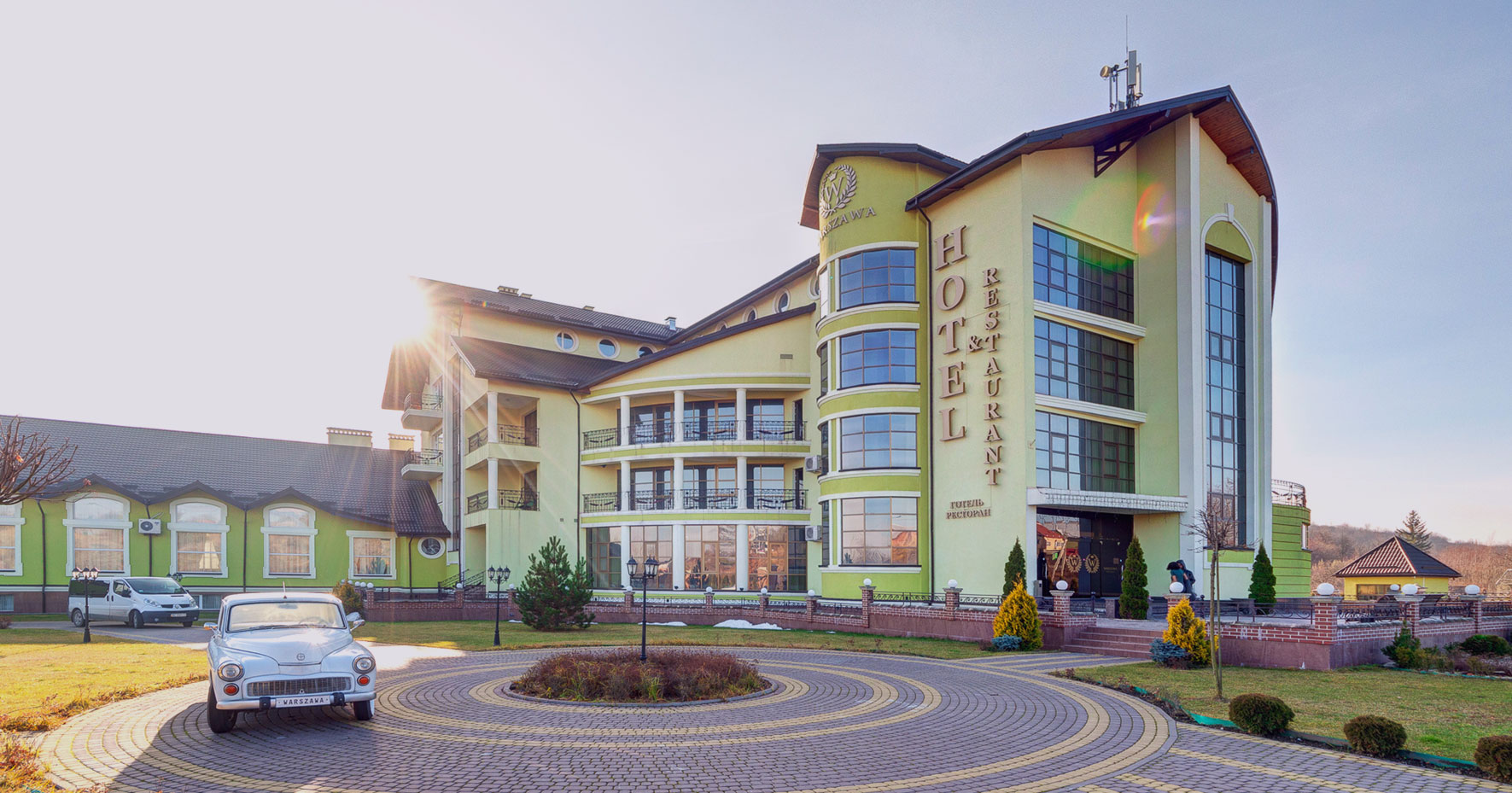 In Warszawa 3 Stars Hotel in Lviv each guest is very important!

Warszawa 3 Stars Hotel in Lviv is a noble elegance and modern service which you feel from the first to the last minute of your stay in this establishment. Warszawa Hotel-restaurant is located on the 1st km of the motorway Lviv-Rava Ruska far from the noise and routine in a picturesque corner of the Malekhiv village (Zhovkivsky district). The combination of Lviv aristocracy and architecture with natural spaces is associated with staying in the suburban residence of crowned nobles, and easy transport a connection contributes makes it possible to get to the city center within 10 minutes. Each guest here receives only qualitative and modern service - a set of necessary and additional hotel services, for you to feel great and to come here again and again.

The best decoration of the Warszawa hotel is its lobby that impresses with elegance of style. Each of the 42 rooms is a mystery of comfort complemented with modern attributes - soft beds, comfortable furniture, satellite TV and free wi-fi. For lovers there is special "Honeymoon suite" which will leave vivid memories after the wedding night. For honorable guests there are "royal apartments," which transfer the best times of Retch Pospolita.
Specially equipped VIP room with fireplace gentlemen not only enjoy many kinds of whiskey, but also to communicate informally with business partners, while the elegant ladies relax in the health and aesthetic medicine SPA complex. Those who want to compete and feel the excitement there is Russian and American billiards or pool (price - from 100 UAH / hour). And children's playground is just nearby on the green terraces.

The spacious conference halls for 80, 300 and 350 persons (2000 UAH per day with equipment) and professional management team will provide the most effective conferences, presentations, business training and business exhibitions.
The real highlight of Warszawa is the restaurant - a holiday of aesthetic taste and culinary arts. Guests can have breakfast (breakfast is - 150 UAH), lunch or dinner, enjoy more than 200 Mediterranean dishes and national cuisine according to original recipes of the nineteenth and twentieth centuries: tender kare veal with eggplant sote, chief's baked or grilled fish,salad with slightly dried duck breast, dzhelato cream of own production and chief's cake Varshava will satisfy the most demanding gourmets, and a unique collection of the best wine from Italy, France, Chile, Georgia and Ukraine will complement the culinary note with refined taste. Banquet hall is perfect for action of up to 400 (over 350 UAH per person). There are 10 cozy pavilions that will fascinate guests with its elegant outdoor recreation.
There is a lake with the royal trout near the restaurant. Chef will prepare fresh trout you cought immediately.
Warszawa complex
also offers you the
organization of individual holidays in the exclusive form
:
- Decoration of room for a birthday or a romantic dinner;
- Marriage proposal;
- Live music;
- Saxophonist to order.
  General Info
Founding date (year)

2012

Price Range

1050-1750 UAH

Pet friendly
 Payment information
Currencies Accepted

hryvnya

Payment Accepted

Cash, Payment card

Payment Cards

Maestro, MasterCard, Visa, Visa Electron
Accommodation
Quality Langing

Face control

Pet friendly

Elevator
Round the clock reception
Accommodation
Low Price

1050 UAH

High Price

1750 UAH

Quality Langing

Number of rooms

42

Number of beds

100

Roominess

100

Check In

2:00 PM

Check out

12:00 PM

Feeding in Lodging

a-la carte, breakfast

maximum age of the child that stays free of charge when using existing beds

12
Food
Roominess

1000

Number of Halls

4

serves сuisine

European cuisine, Ukrainian cuisine
Event banquet facilities
Roominess

400

Number of Halls

1

minimum budget for 1 person to banquet

400 UAH
Relax
Price

700 /година /час /hour UAH
Finnish sauna
Price

500 UAH

Minimum order (hours)

2

number of guests (no surcharges)

6
Internet
types of Internet Connection

Wi-Fi
Services for people with disabilities
Services for people with disabilities
Network facilities Warszawa